Vince Nairn
President
Vince loves running, reading and exploring New York CIty …often through running. He cares about growing and improving the club, and feel free to send him your ideas (trdpres@gmail.com). Otherwise, say hi in a run, especially if you want to chat about basketball or leaving the Midwest.
Deirdre Grant
President, ex officio
D, as most people know her, still splits her time between thinking of ways to better the club but is no longer as worried about making sure the rest of the officers are making somewhat adult life choices. And if you need an antiquing buddy or are curious about small-town New Hampshire living, she's your gal.
Chad Bowlin
President Emeritus
Chad was our leader for nearly four years and did such a good job that we decided to keep him on the board for life (e·mer·i·tus / əˈmerədəs – adjective 1. having retired but allowed to retain their title as an honor). In the summer, when not running, you can find him napping in the park working on his tan.
Brett Avery
Speed leader
Brett used to coordinate our Wednesday night speed program and currently leads the workout every so often. He will answer any running-related question with a thorough and thoughtful 500-word email. He also prefers to run the tangents. Ask him about it sometime.
Peter Lee
Speed coordinator; marathon training co-leader
If you're in Central Park, you're likely to see Pete. He logs a lot of miles there, and every so often leads us in a speed workout. He's tied with Gabe in giving kudos on Strava and has run the NYC marathon in costume on more than one occasion.
Brian Burke
MNR Co-leader
Burke's voice is the one you'll probably hear the most, whether for announcements at MNR or ordering another round at the bar. He may also be the only member not on social media. So look for Burke to blow up the message board with all his important updates.
Shin Ikeda
Thursday Night Run Leader
When not making bad word-play jokes on social media, you can find Shin running up and down hills in the park (or mountains outside of the park). He's also most likely to be shirtless. If you're interested in following his inner monologue, https://twitter.com/Shinsccr8 check out his Twitter feed!
Glenne Fucci
MNR Co-leader
Glenne spends so much time logging miles in Central Park she calls it her vacation home. As Monday Night Run host she'll provide you a tour of the hilliest resort around. Glenne also runs all of her long runs as destination runs…to Dunkin and the bagel store. And because she runs a lot of marathons, she also runs a lot of long runs, so she's basically a Dunkin shareholder at this point.
Gabe Lopez
SMGR Co-Leader; Marathon training co-leader
Gabe started our first club marathon training program back in 2012 and currently co-leads the annual pursuit of fall marathon PRs. Gabe loves giving kudos on Strava and is most likely to sign up for any race, of any distance, in any location–if you need a running buddy
Mike Ross
SMGR Co-leader
Blurb coming soon!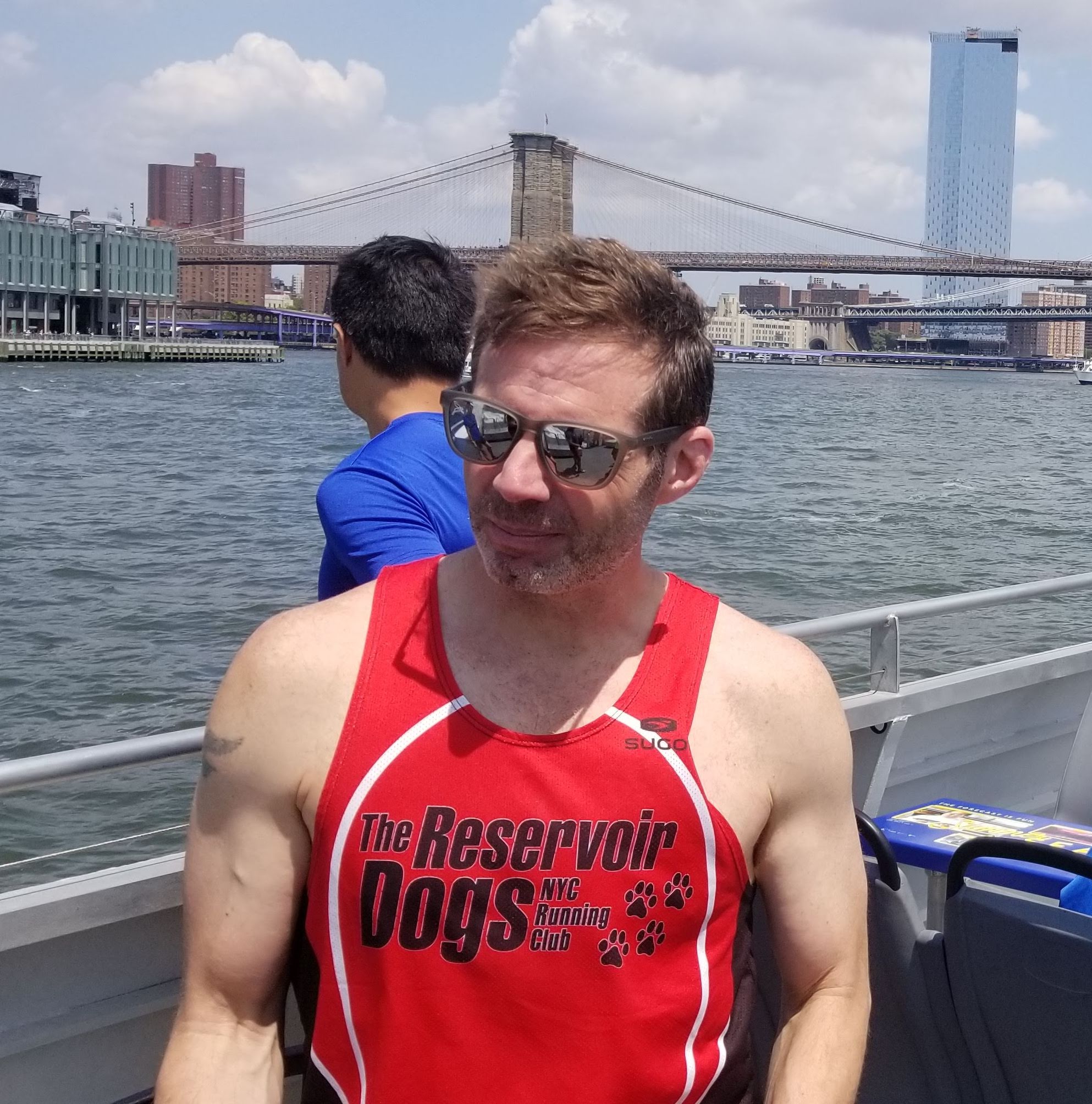 Jess Spar
Social media and new membership coordinator
Jess is our Wizard of Oz (if he weren't such a conman and just an impressive character doing a ton of work behind-the-scenes). As our new membership coordinator she's likely your first contact with the club, and she's the master behind all our social media. She also once crawled across a marathon finish line. Literally.
Jill Krebsbach
Social Co-Chair
Jill serves as our co-social chair and is a long time Res Dog (active in the club since 2004) She enjoys running, healthy cooking and eating. She also loves creating destination running routes that involve food at the finish.
Anthony Simasek
Web Editor
Anthony joined the Res Dogs about 2 years ago and has been helping to maintain the website for about a year (reach out with suggestions or updates!). Anthony loves running marathons and now splits his time (pun intended) between NYC and Charleston, SC. His main motivation for running is ice cream and chicken wings and the occasional PR!